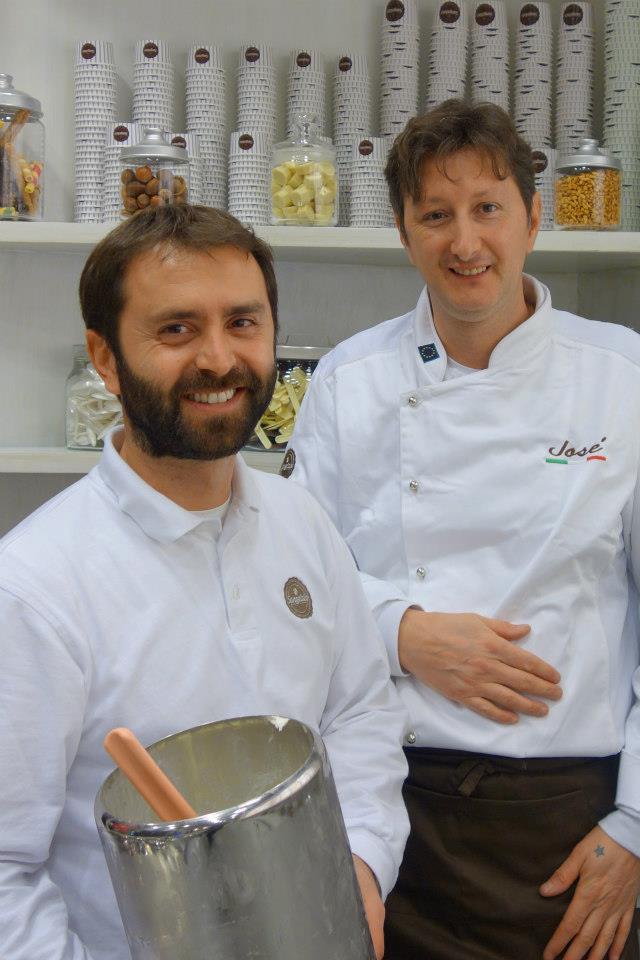 Sangelato is a project of Claudio Marchese and Jose Pasqualetti devoted to the pursuit of quality, creativity and that ever-elusive secret ingredient that makes all the difference.
"Keep tradition sacred, it will never fail; but let your spirit guide you in exploring new depths and dimensions in your creativity."

-Someone In The Laboratory
Since March 2012, the Sangelato staff has been dedicated to produce only the best gelato with the most select ingredients.  The Sangelato seal was chosen to guarantee freshness, quality and overall goodness in our products.

Sangelato è un progetto di Claudio Marchese e Jose Pasqualetti, dediti alla ricerca della qualità, della creatività e di quell'inafferrabile ingrediente segreto che fa la differenza.
"Sii fedele alle tradizioni, non sbaglierai mai; ma lascia che il tuo spirito ti guidi nell'esplorazione di nuovi orrizonti della tua creatività."
Da Marzo 2012 lo staff di Sangelato è impegnato nella produzione di un gelato di alta qualità realizzato con i migliori ingredienti selezionati. Il marchio Sangelato è sinonimo di freschezza, qualità e sopratutto bontà.